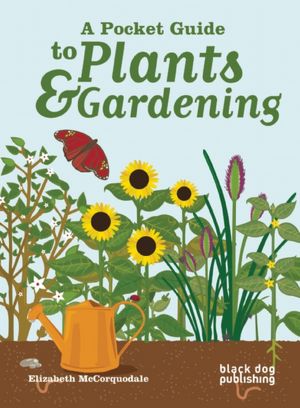 by Elizabeth McCorquodale
Black Dog Publishing; $14.95
As the name suggests, this totable book is the perfect pocket guide to all things garden related. It has easy to reference illustrations for on the spot questions, and these handy drawings cover everything from types of twigs to tree rings. It is reminiscent of a science textbook, but with a much more visually alluring twist.
In addition to the extensive illustrations, the information in it is precise and to the point for the busy gardener and outdoorsman. Quick facts are highlighted and keep the pace of the book quick and light. In the beginning, one of these highlights informs the reader that "Without plants there would be no us."
Such a concise statement reminds the reader that we may harness nature into our gardens but do not really control it. McCorquodale gives advice on how to safely maintain plants, most importantly on how to coexist rather than dominate our beloved plants and gardens.
Mostly, this is a fun, immensely interesting read that lends repeatable tidbits such as,"Some seeds can remain viable for several hundred years." Who knew?